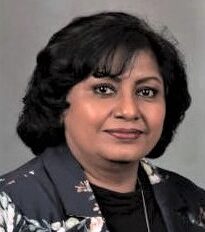 MARN: 1173426
Dhevika Rani, a senior migration agent, well understands the dreams, trials and tribulations of potential migrants and treats every client with empathy, being a migrant herself. She moved to Australia from Singapore in the late 1990s as a business migrant.
Combining her astute business management skills and training in Australian migration law, Dhevika has for over 10 years now successfully managed the migration needs of many businesses and skilled migrants, particularly in the fields of engineering, mining, construction and hospitality.
Dhevika also has an excellent track record of assisting clients with partner visas and other family visas. In addition, Dhevika has successfully handled many appeals to the Administrative Appeals Tribunal on behalf of clients.
Dhevika holds a Graduate Certificate in Migration Law and Practice from Murdoch University.